Exploring Identity, Religion and Health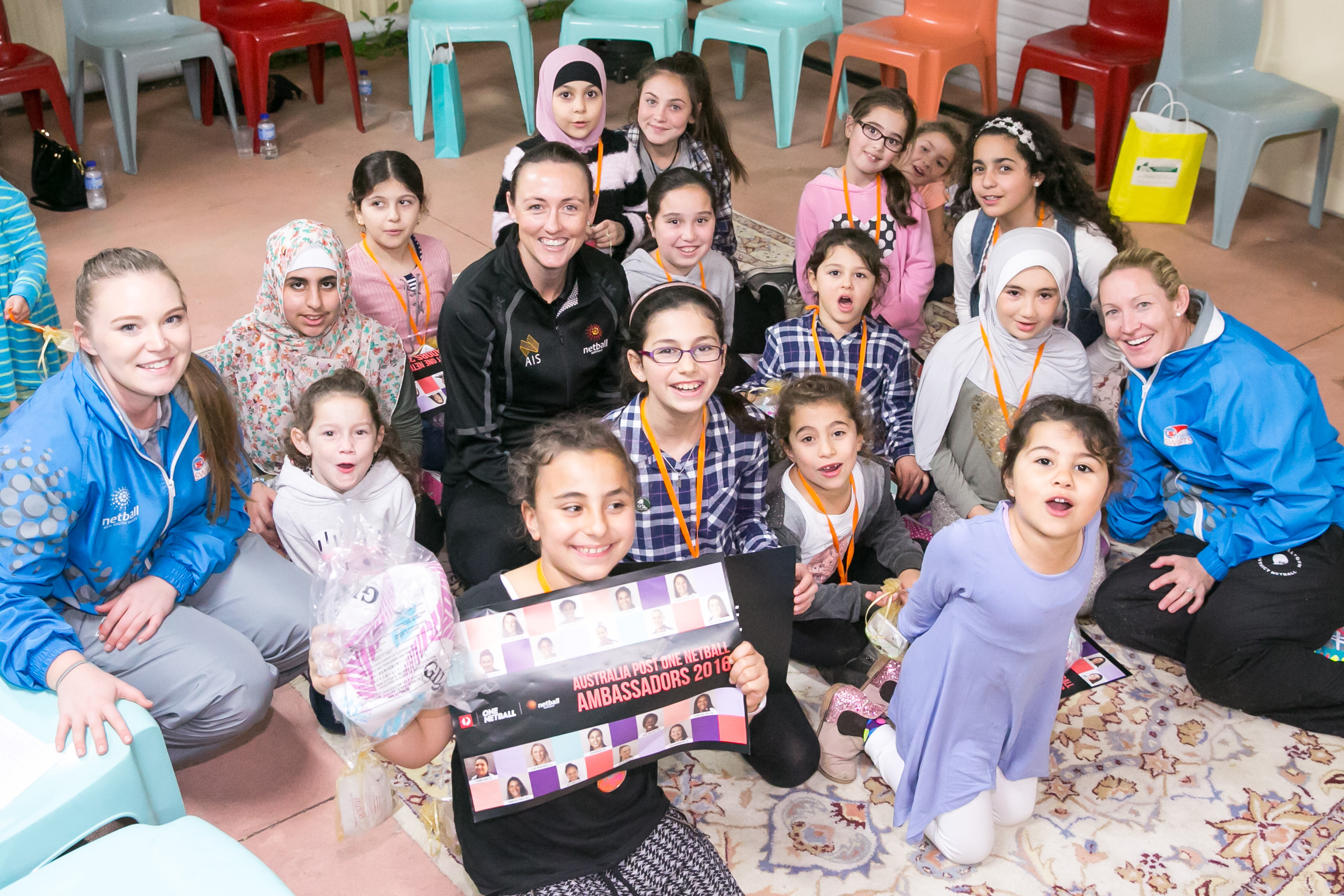 The Confident Girls Foundation fully funded the netball components of the Saturday Afternoon Youth InTensive (SAYIT) program for young Muslim women in Western Sydney. The program provided a culturally safe space where young women could explore issues around their identities, religion, and health.
The girls picked netball as their term two subject and 18 girls aged seven to 16 years participated in the program. In parallel, the mothers of the girls were supported by Netball NSW to become Netball Australia Foundation-level accredited coaches and Netball NSW introduced these women and their daughters to the local Bankstown City Netball Association.
To celebrate the conclusion of the netball program, the Muslim Women's Association hosted guests from across the netball community during Ramadan (when the Muslim community fast from sunrise to sunset) to break the fast together with an Iftar. Former Diamonds player Rebecca Bulley was in attendance – her first experience of attending an Iftar.
"The Iftar helped me understand more about Islam and how netball is a great opportunity for Muslim women and children," said Bulley.
"The women were so kind and generous and the enjoyment and appreciation shown by the children participating in the netball program has made me even more passionate about ensuring that not only does every young girl have the opportunity to play netball, but that she is welcomed unreservedly by the netball community."
SAYIT program coordinator Feda Abdo explained that their program is about empowering young Australian Muslim women in everything they do.
"The SAYIT participants enjoyed being able to play netball with such talented and fantastic coaches," said Abdo.
"Parents were grateful for the fact that their girls were able to play in a safe and comfortable environment, wherethe girls were accepted for who they were without any question, and not made to feel different but able to play and interact freely while learning some fantastic skills."
At the conclusion of the program and with links now established with the committee of Bankstown Netball Association, the SAYIT students will be hosted at their local courts with further 'Come and Try' opportunities in 2017.