Helping hand in the heart of the country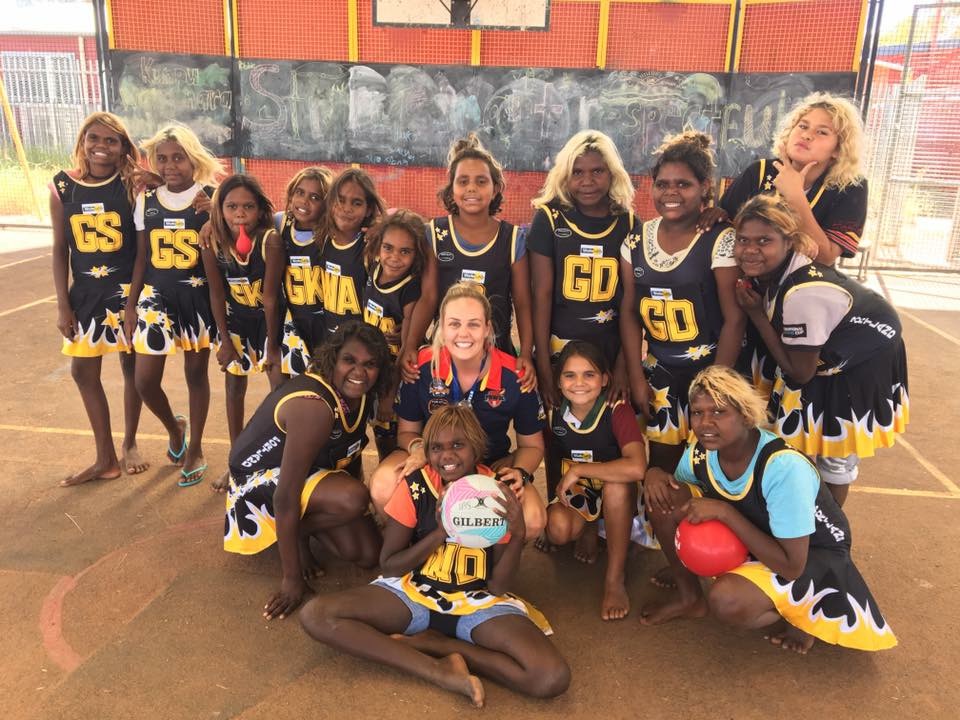 It is hard for a lot of us to imagine living and attending school in the middle of Australia, however, five hours south of Alice Springs, in South Australia, this is reality for those living the APY lands and the children attending the Indulkana Anagu School.
One of the biggest challenges faced by Indulkana Anagu school, is not only getting the children to behave, but more importantly getting them to attend class.
Through the Federal Government's Remote School Attendance Strategy, their newest initiative is encouraging school attendance and behaviour through sport.
Each Wednesday, students between years 5 and year 7 who have attended school and have behaved throughout the day can participate in after school program of Inclusion NetSetGo, which is financially supported by the Confident Girls Foundation.
Shelby Grant, SANFL APY Lands Development Officer and coordinator of the program, is incredibly passionate in helping the children and exposing them to the rules and skills of netball in an area where softball is the most popular sport.
With make shifts courts and portable netball rings, the key to the program's success is that the children enjoy playing the fun games without realising they are learning and developing new skills.
'I have definitely noticed a change in behaviour, the children now understand with good behaviour and attendance there are rewards and participating in the netball program is a great reward, they get to be active, play games and have fun' said Grant.
The program engages with the older students who assist in coaching and running sessions. They help run drills in a more natural way as language barriers can sometimes become an obstacle. The older students also present as a leader and role model that the children can look up to.
With 15 to 20 students attending each week, the program is having a significant impact on not only the student's education outcomes but their physical, mental and social wellbeing.