"These are things that I never dreamed of doing!"
Having played Netball from a young age Sarah could never have dreamed of being selected for WA's Marie Little Shield squad. "My experience was scary but exciting. I got to travel and play netball against other State Teams. All the players are so nice and supportive of each other, and I learned how to be responsible in a group environment and living without family around".
For Sarah, spending days playing her favourite sport were things that she'd never dreamed of doing. 'Netball is so much fun to play and I meet lots of new people who become my close friends" she said.
The Confident Girls foundation supported states, WA, ACT, TAS, VIC, and QLD with travel grants to the Marie Little Shield tournament to provide experiences and moments such as Sarah's.
Especially when they end up winning the Naomi Perry Spirit award. "I felt so shocked, embarrassed, excited, and overwhelmed. I felt so honoured to receive the award! And the fact that I got to receive it from my favourite player ever, Courtney Bruce was just so special. I love Courtney".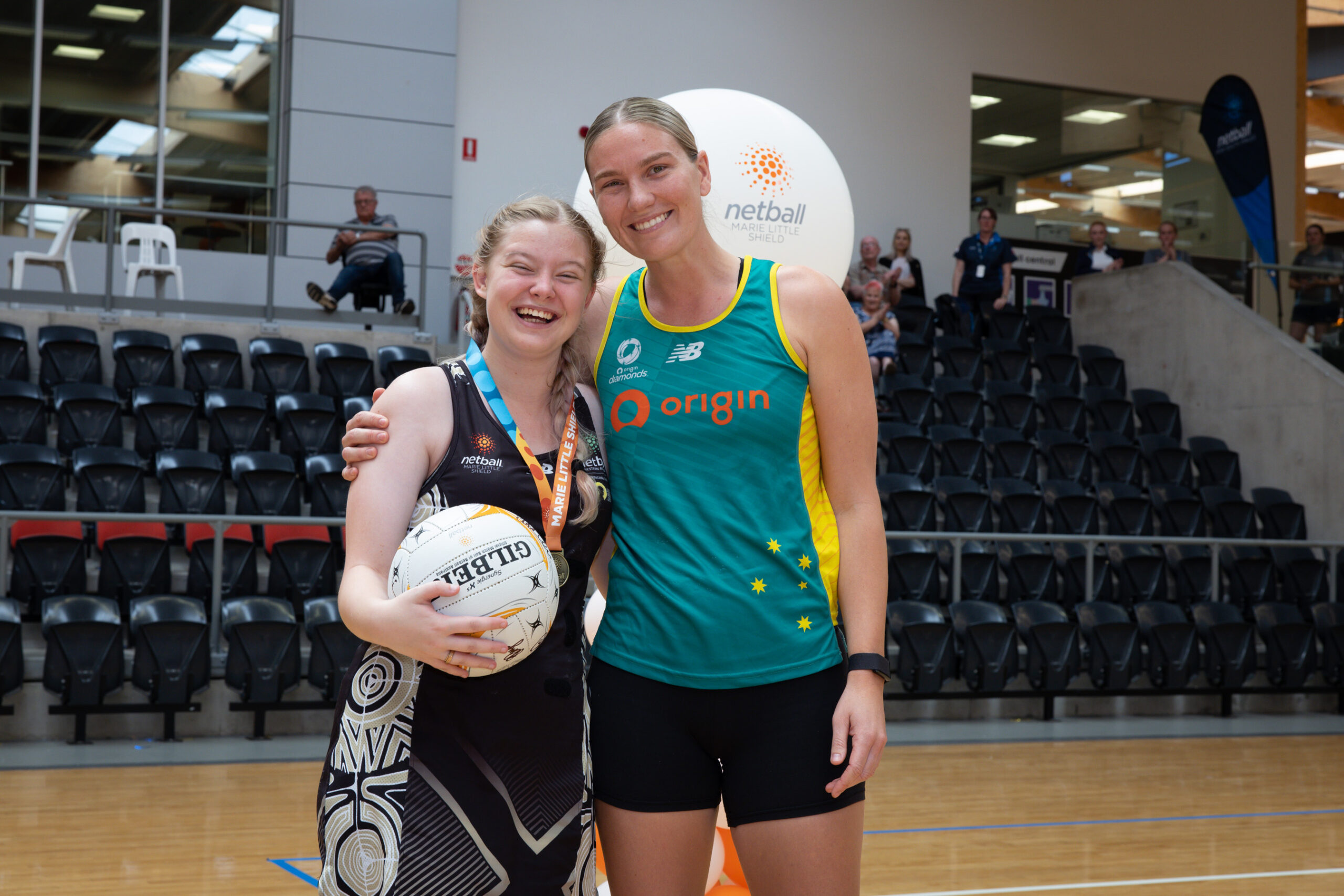 Netball is more than a sport, it's a community, a place to build relationships and provide opportunities. The Confident Girls Foundation are thrilled to be able to offer opportunities for girls to thrive in an environment that inspires and empowers them.