New South Wales claimed the Marie Little Shield title in Sydney last week after the tournament, that gives female athletes with an intellectual disability the chance to represent their state, made its highly anticipated return.
The energy and excitement were high at Netball Central in Sydney Olympic Park as teams from NSW, the Northern Territory, Queensland, South Australia, Western Australia, Victoria and the ACT came together to compete for the shield.
Round one began with WA defeating Queensland by 22 goals. South Australia faced the NT and had a 24-goal win while in the last match of the round, NSW had a commanding win over Victoria 30 to 5.
During round two later that day Queensland enjoyed a 20-goal win over the ACT while WA were 11-goal winners against the NT, and NSW defeated SA by 20 goals.
In the last session of the day, the Victorian side won by 26 goals against the Queenslanders. SA slotted 39 goals to ACT's one while NSW shot 34 in its match against the Northern Territory which scored two.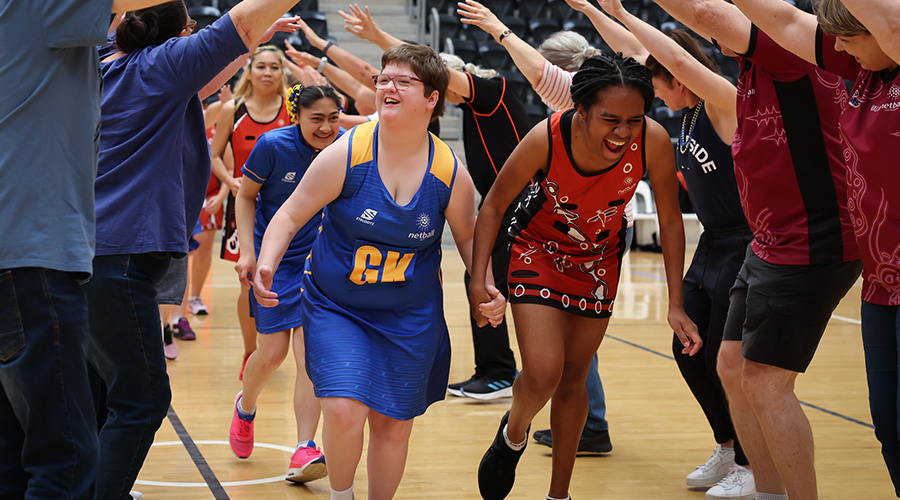 The second day of competition began with WA flexing its muscle against the ACT for its third win. Victoria put its second win on the board in its clash with the NT while SA celebrated its third win defeating Queensland.
Fresh off a bye round NSW was too good for ACT with a 38-goal win. Victoria scored 38 goals against WA and Queensland doubled the score of the NT.
Round six involved a close contest between WA and SA with the South Australians winning by five goals. Victoria had a solid 34-goal win against the ACT while NSW continued its winning streak with a win against Queensland.
In the last round before finals NSW, Victoria and the NT were victorious. The win was the NT's first of the event while NSW and Victoria both won and would be looking to carry that momentum with them into the grand final.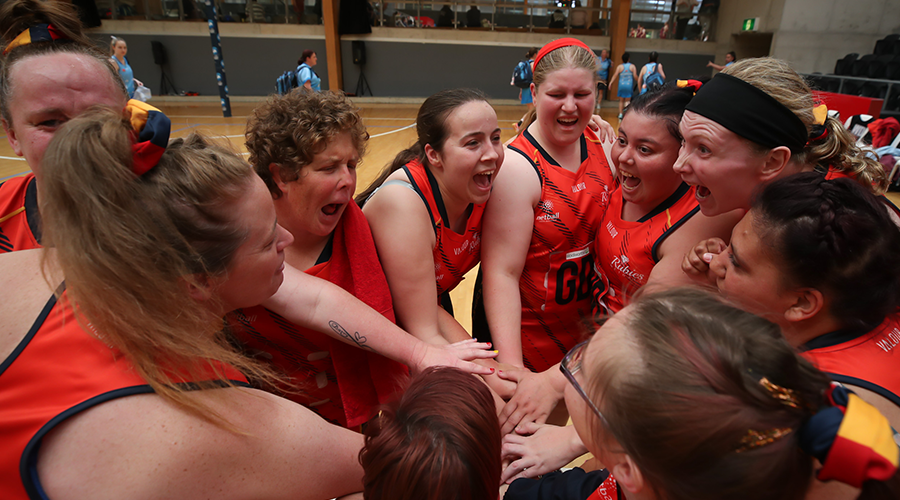 It was a close affair in the third versus fourth final with SA becoming three-goal winners over WA. While Queensland was too strong for the NT to win the fifth versus sixth clash 20 to eight. In the grand final, NSW capped off a stellar tournament with a 15-goal win over a passionate Victorian team.
There were some extra special visitors in the house for the awards ceremony with the Origin Australian Diamonds joining proceedings.
Courtney Bruce presented the Naomi Perry spirit award to WA's Sarah Ahnstrom while Jo Weston presented the tournament MVP award to Victoria's Emma Daffy.
Origin Diamonds head coach Stacey Marinkovich then presented the Marie Little Shield to the undefeated Netball NSW team.