Naomi's MVP moment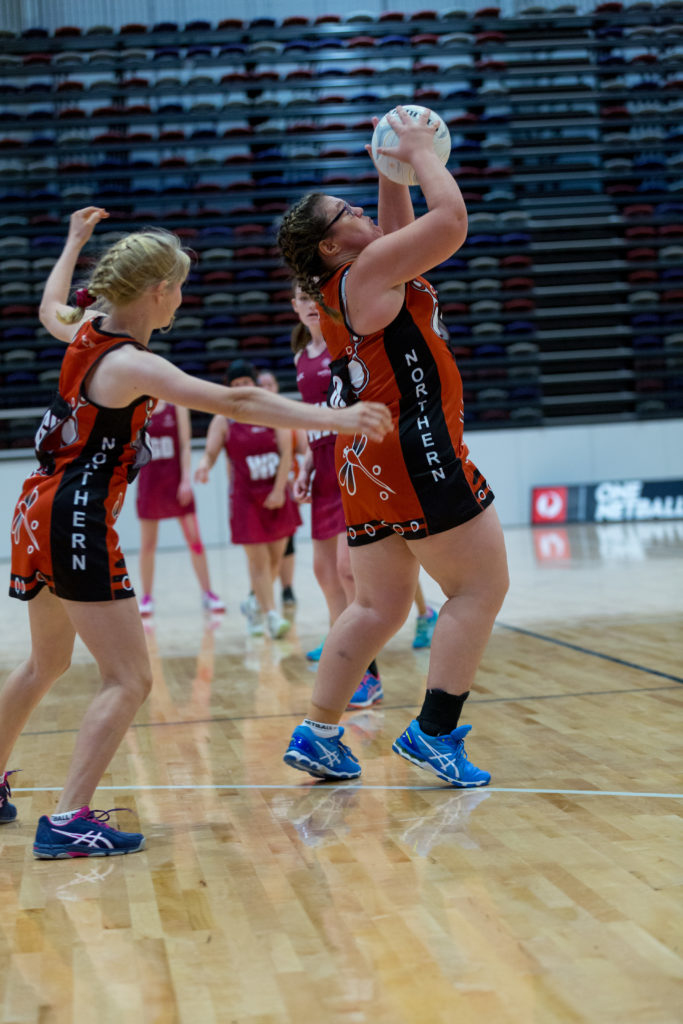 Through the support of the Confident Girls Foundation, Northern Territories' Marie Little Shield team, the Dragonflies, were able to participate in the national competition for another year. An undeniable benefit in the lives of those who've made a community around the event.
For Naomi, who has played for the Dragonflies three years in a row, the sense of comradery between teammates and competitors is an important part of the event.
"What I find most important is teamwork and helping each other, like some people in the ACT team were getting a bit down and I just picked them back up and gave them a high-five and to see the smile on their faces when ACT scored  their first goal. I was pretty excited."
It's because of her commitment to both the game and everyone she plays with, that made Naomi the obvious choice for the One Netball Marie Little Shield Most Valuable Player award. The highest accolade of the event.
"I love netball just to have fun and meet new people, it's just so … words cannot describe it."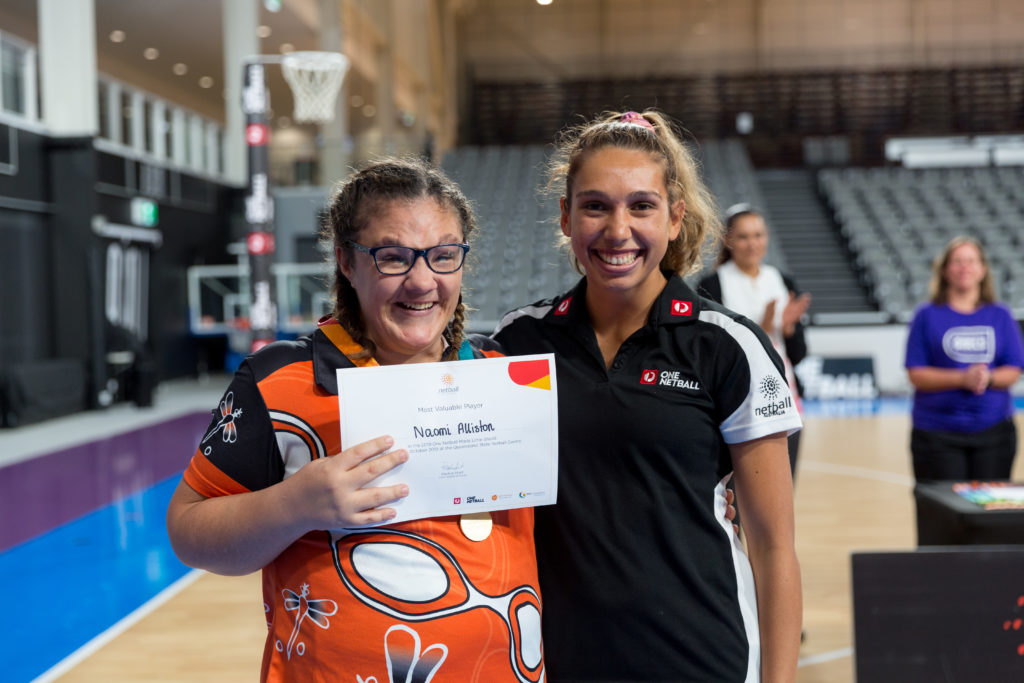 For many people netball is more than a game; it is an opportunity for mateship; an opportunity to work together; make memories; feel independent and most importantly, lead a healthy lifestyle.
That's why the Confident Girls Foundation, on top of supporting the teams from WA, NT and ACT get to the One Netball Marie Little Shield, also provided a relaxation space for all teams, decked out with oversized games, bean bags and apples donated by Woolworths.
An undeniable improvement to the event, Naomi couldn't stop herself from returning the Chill-out zone between games. "I love the apples, the apples are great. I've had about 8 so far. I'm an apple freak!"
But even apples, came a close second to netball.